Welcome to the Earlham Computer Science Department
It is our pleasure to welcome you to the Earlham College Computer Science Department. Our diverse faculty and rich facilities provide an environment that fosters an interdisciplinary approach to theory and practice in the field. Computer Science works closely with Mathematics, Physics and most of the other Natural Sciences, and has ties to linguistics and logic.
 Our department consists of diverse faculty of professors all of whom are active researchers in areas including artificial intelligence, parallel processing, load balancing, algorithms, complexity theory, networking, and programming languages.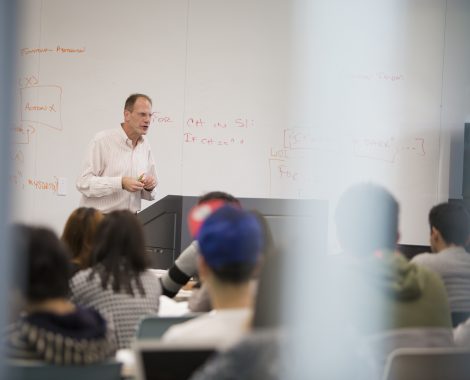 Our curriculum is built on the fundamental paradigms of the discipline: theory, abstraction and design. These three are woven throughout the Department, binding the sometimes disparate topics of Computer Science into a cohesive body of knowledge and experience.
The Computer Science Department organizes a number of applied CS groups. The primary aim of their projects is to give students an opportunity to apply and extend knowledge gained in the classroom to "real world" software and hardware projects.
Hear what our students and faculty have to share.