Would a group assignment in an Earlham course seem more inviting if the members knew that the project would morph into a successful company? Little did computer science majors Alex Lemann '06, Kevin Hunter '06, Colin Copeland '07 and philosophy major Tobias McNulty '06 know that their data gathering project in a software engineering class would plant the seed for the founding of Caktus Group in 2007.
As the foursome worked on the class assignment in early 2006, they found that they enjoyed the group process as they divvied up tasks, stayed up late hacking, wrote code, maintained a schedule and entered into negotiations with others involved in the project. Since they enjoyed working together, and had success while doing so, they decided to continue that relationship following graduation, soon creating Caktus Group.
Based in Carrboro, N.C., in the Chapel Hill/Raleigh/Durham Triangle, Caktus Group provides custom web applications, content management services, planning, training, mobile health and non-profit services. The company is described as "a team of smart, sharp developers and designers who use Django, a Python framework, to create customizable, content-rich sites and web applications."
Although Kevin left Caktus Group in 2008 to pursue doctoral studies, the remaining three Earlhamites appreciate the value of their undergraduate education on a daily basis. The technical and project management skills learned in computer science coursework, such as writing code and tests, estimating projects, and gathering requirements, are commonly called upon for use. Lemann describes the company's decision making as "pretty close to consensus, slow and thoughtful," reflecting Earlham's Quaker roots.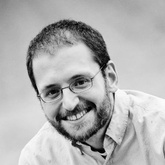 He also credits Earlham for emphasizing the importance of both the global and local community, since their company has ties to both. And, he believes Earlham developed a well-roundedness in each of the founders that has enabled them to manage all aspects of Caktus Group as well as relationally connect with each client that they serve.
Lemann highlights computer science professor Charlie Peck as an inspiration for the team. Peck's willingness to share his own experiences running an ISP in Richmond was appreciated, as well as his teaching ability. Lemann describes him as always "excited and willing to help out."
Another noted influence and mentor was Chris Hardie'99 who co-taught their software engineering course. As the owner of a local web development firm in Richmond, Hardie offered them additional expertise about operating a business.
Lemann and his partners have appreciated the opportunities that Earlham has given them and their company.
For more information about Caktus Group, visit www.caktusgroup.com.